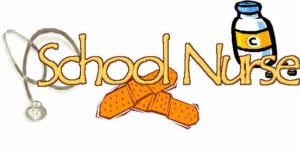 April 13, 2020
Coping, Social Distancing & Stop the Spread Flyers
UPDATE FROM NURSE BECKI:
Dear Muddy Brook Families,  
I know it's hard right now for families to stay distanced from friends and family and yet stay connected by networking.  I hope that everyone is well, safe, and happy. If families have any questions or concerns regarding health please feel free to email me at rebecca.donovan@bhrsd.org.  Some important things you can do to stay healthy and strong is eat healthy, stay hydrated, get lots of sleep and of course exercise regularly.  
Be well and be happy,
Nurse Becki
There is some important information listed below:
Current office information for Macony Pediatrics and CHP medicine

Pharmacy information for free prescription delivery

Two good MA sites-

BUOY

for direct Covid-19 symptom concerns and information, and the

211

Help Center
Pediatrician Office Operations During COVID19
Macony Pediatrics
In an effort to minimize as much exposure as possible, Macony Pediatrics has adjusted its operating schedule. Physicians are conducting all well visits in morning. Staff are then deep cleaning the office at noon time and making space for sick visits in the afternoon. Telemedicine visits are being conducted when a patient does not need direct patient care.  Patients/families can always call the nurse triage line 7a-7p, 7 days/week: 855-BMC-LINK.
CHP
CHP is providing Telehealth and telephone services for established patients two years and older who do not need to be seen in the office. This includes some sick visits and some follow-up visits. Telehealth is being conducted over Zoom, FaceTime, and Doximity. Click here to learn how CHP's Telehealth service works.  Only certain sick visits will be seen in the office, so please call before coming to the office. Pediatric well child visits for newborns up to 6 months of age are being conducted in our CHP VAN on Tuesday and Thursday. An appointment is needed, so please contact the office to schedule.  Parking lot tent care is being provided for patients who need INR, blood pressure checks, allergy shots, and immunizations.  No COVID-19 testing is currently being offered at CHP.
CHP TeleHealth
      Patient must have a computer, iPad, smart phone with working camera and

microphone.

      Appointment is scheduled either by patient or CHP.

      One day before or the day of, a medical assistant will contact patient to get intake

information and review medications, allergies, and current symptoms. The patient will also be asked to provide an email address so a link to the online appointment can be sent.

      On the day of the appointment, the medical assistant will contact patient 15 to 20 m

inutes before the scheduled time. This allows opportunity to troubleshoot any device or connectivity issues prior to meeting with Clinician.

      If follow up is needed, CHP will call back to set up the next appointment.
No COVID-19 testing is currently being offered at either practice. 
Pharmacy Information:
Big Y Pharmacies offer free delivery during this current time. Great Barrington  413.528.1314; Lee 413.243.3201
CVS offers free delivery of prescriptions + other items can be added in – recommend signing up for this online at cvs.com or call 413.528.2860 for the Great Barrington store, or 413.499.3430 for the Lenox store (the phone option will take longer to set up delivery)
NURSING SERVICES
A registered nurse, certified by the MA Department of Education as a school nurse, is available
full-time to provide the following services: Care of students/staff when they are ill or injured;
mandatory screenings which include vision and hearing, height and weight, communicable
disease control; immunization control; maintenance of health records; physical assessment and
physical examinations; medication administration; health counseling; collaboration regarding
pertinent health issues with faculty, staff and other health professionals; environmental health;
health agency referrals; specialized health care plans for children with special health care needs.
Please do not send your child to school if he or she has any sign of illness especially a child with a
temperature of greater than 100°. In case of illness, the school makes necessary arrangements
for the sick child to return home. Typically, the school cannot provide transportation for
students who are ill or injured. Please identify on your emergency contact information the
person(s) to call if your child is ill or has an accident.
Rebecca Touponce, RN, NCSN
rebecca.donovan@bhrsd.org