WELCOME TO MUDDY BROOK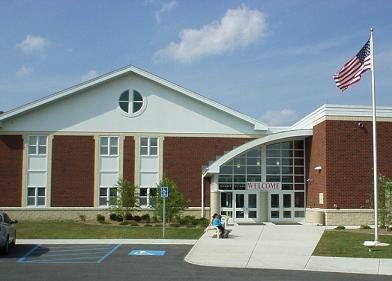 Vision Statement
Children, as a result of their time at Muddy Brook Regional Elementary School, will:
approach life and future challenges with joyful curiosity and the skills to succeed,
ask good questions, seriously consider big ideas, and effectively communicate their thinking,
develop knowledge of their strengths and challenges that will lead to a strong sense of self and increased confidence,
care for and respect themselves and each other and connect with their community
relish learning from difference and embrace diversity.
Our Core Values
Muddy Brook Regional Elementary School is commited to creating an environment that promotes family and community engagement through strong communication.  We believe that good communication is essential to a strong partnership and supports learning and achievement for all.
A New Flag From Rep. Pignatelli
A Visit from Rep. Pignatelli
4th Grade Monument Mtn Hike
Photo Dictionaries from GB Rotary!
MBE 3rd Graders Join the Housatonic River Initiative
Mr. Curletti's KDG Class Loves Reading!
Project Connection - Winter 2023 Information Start Date - January 9, 2023 End Date - March 9, 2023
June 6th – Grades 3 & 4 Orchestra, Band and 4th Grade Chorus Concert
June 6th – 4th Grade Berkshire Theater Group Performance 
June 15th – Field Day
June 22nd – Last Day of School-Half Day of School